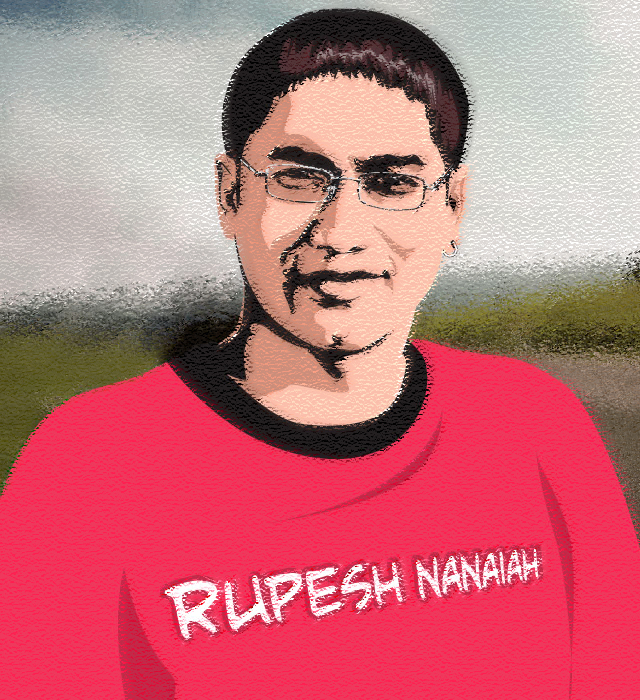 Rupesh Nanaiah
Art Director / Graphic Designer / Artist / Illustrator
I am Aimanda Rupesh Nanaiah, a freelance graphic designer and artist based in Maragodu a tiny village in Coorg, India. I have a bachelor's degree in applied art from Chamarajendra Academy of Visual Arts (CAVA)- Mysore University and over 15 years of experience in graphic designing. I am the art director, photographer, illustrator and chief designer here at Design Farm.
I've worked with many major clients like Titan Industries, Tanishq, Padmini Products Ltd., Outback Adventures, GDS Perfumery Works - Trivandrum, Vector Marine DMCC, Dubai, U.A.E, Ainmané products and many tourist homes and holiday homes of Coorg.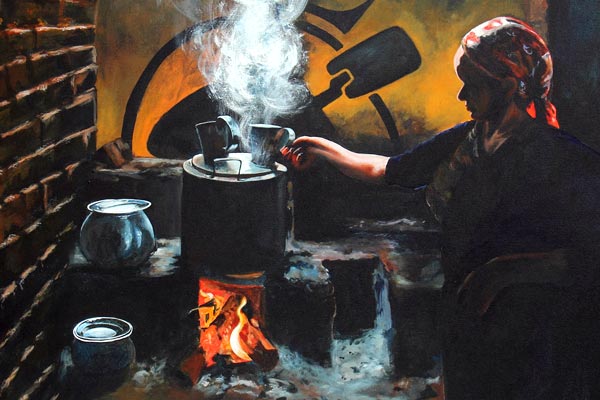 Paintings
My enduring passion
My childhood interest in painting, drawing and sketching has carried on and has become an enduring passion. I am an avid water-colourist, and have exhibited and sold many of my creations.
I have a preference for landscapes and the everyday life around where I live and work. I love scribbling instant portraits and 10-minute pen/pencil/charcoal sketches. I also do acrylic and oil paintings. Many of my paintings have been bought by various collectors from India and abroad.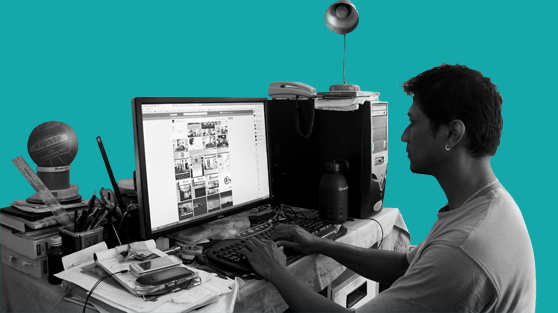 Design Farm
graphic design studio
Prior to starting Design Farm, I worked as a senior art director with Synopsis Design Consultants, a well-known design company in Bangalore. After 6 years of working in Bangalore, I felt a need to get back to my hometown and start something on my own. This was how Design Farm began.
Design Farm aims to provide a complete design solution for clients be it online or print creatives, specializing in logo design, branding, identity, packaging, print design, photography and web design. It uses the resources of highly experienced copywriters, photographers, illustrators, filmmakers, animators and user interface engineers to work on projects.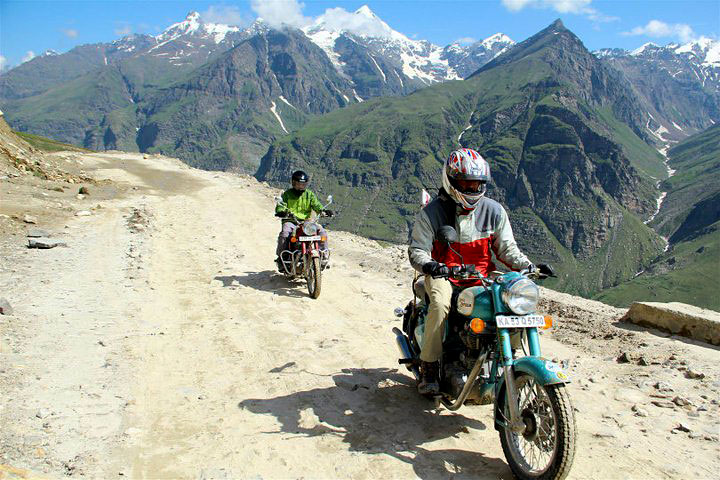 Official photographer for
Kingfisher Blue Mile ride
Extras
WHEN I AM NOT
A DESIGNER / PAINTER / PHOTOGRAPHER
Apart from being a full-time graphics artist/designer, I have also tried my hand at other media-related activities. Some of these include a stint with Hawkeye, a sports-solution company where I was one of the main ball-trackers for cricket matches, working live from the television production unit. Since cricket is involved, movies can't be too far behind, and so I once worked as a production designer for a feature film. I've also been on three Himalayan biking expeditions which started as just another photography & web-design job, but grew into something even more interesting.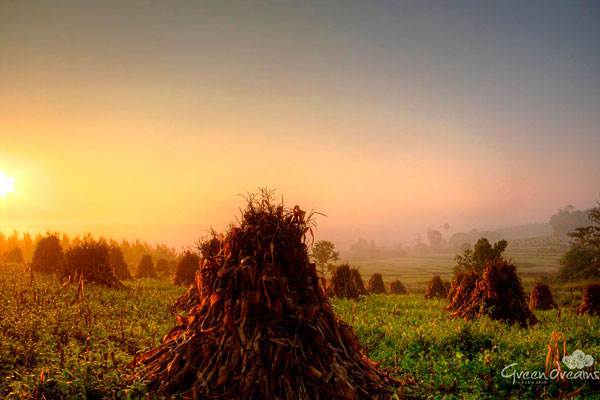 Photography
SPECIALIZING IN ARCHITECTURE & PRODUCT
This has been a natural next step given by my background in paintings and design. I mostly shoot product and architecture shots which are my immediate requirements for design related work, but I do take every opportunity to shoot landscape and people too.